WHAT IS THE CN?
The Course Networking (CN) is a new generation Learning Management System (LMS) based on the social network paradigm.
The CN is not only a LMS but also a social network site such as Facebook, a digital portfolio such as Linkedin and a large information store such as Wikipedia. The CN has only one access address just like other social networks (thecn.com).
CN POST Webinar given CYBER LAB by the developer of CN
WHAT IS THE CN POST?
The CN POST is the communication module of the CN which can be used together with other Learning Management Systems. It is integrated in the Atılım University Learning Management System. Each instructor can establish a social network for his/her course in the Moodle by adding a CN POST under the course. Below is an example of a CN POST added in TURK 101 course.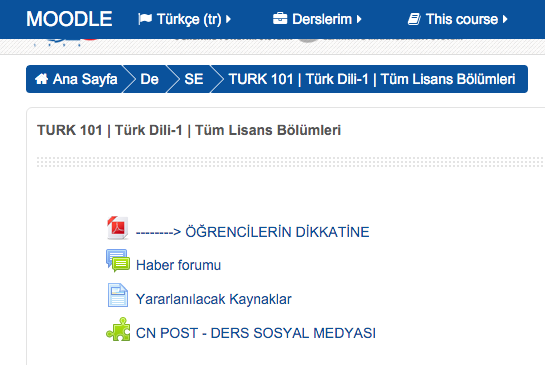 Students clicking the CN POST once see two options which are opening a new account in the CN site and logging in if they have a CN account.
Messages which are sent by using the CN POST are just like the Facebook messages. With their accounts students can send a message to their enrolled courses from the CN Global site without the need for logging in Moodle. The Social Network is seen as below under Moodle.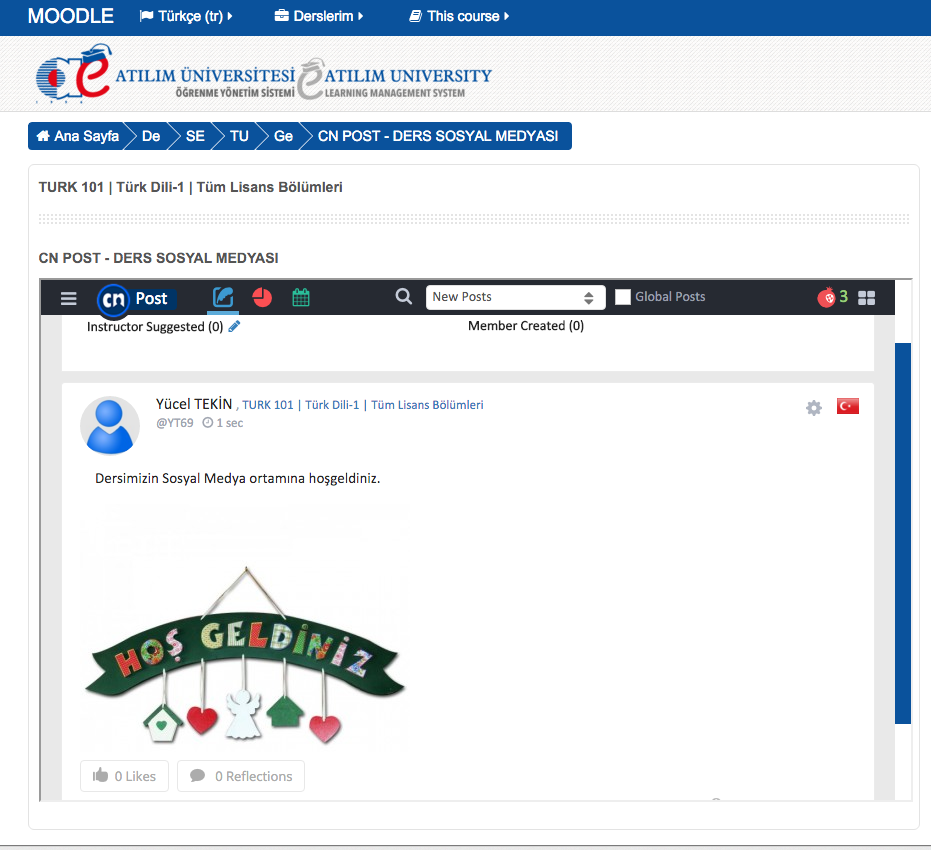 Students can move to the CN ANA (CN MAIN) site which they log in with the CN POST Plugin. By this way they can access other courses and other CN features..